Fontanini Nativities
We welcome you to experience Fontanini Nativities at our fine store in Mentor at 7633 Mentor Avenue!
Celebrate Christmas year-round with Fontanini Nativities & Figurines from Tuscany.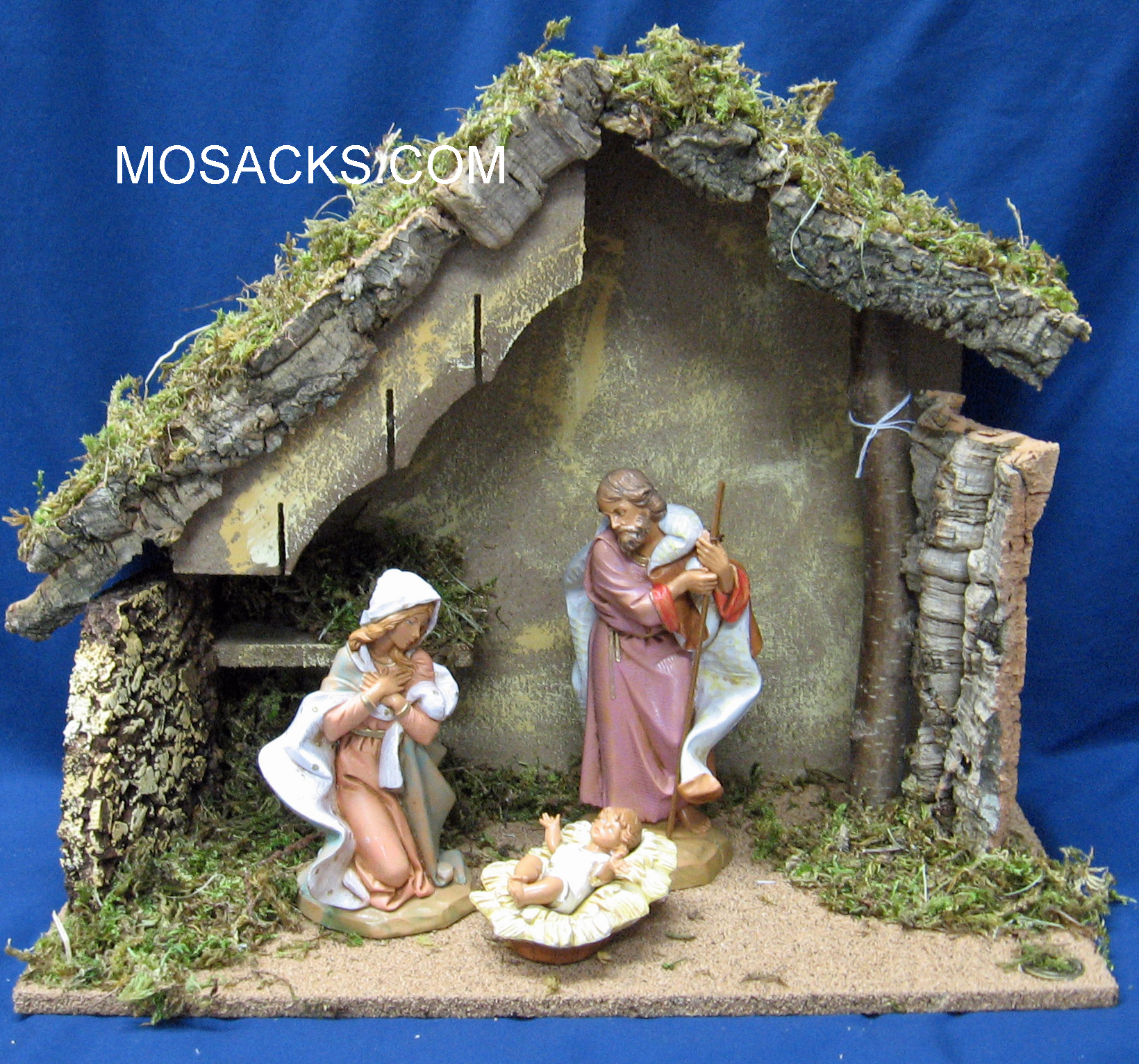 MOSACK'S is one of the exclusive retailers in the Midwest authorized to sell the famous Fontanini Nativities collection, an important part of Christmas tradition for 110 years.
Fontanini classic Renaissance design was widely successful when first introduced both in the United States and Europe and we are delighted to continue to offer them to you!
Special Pieces Featured this year: New 2020 Fontanini - All Sizes include new figures, Stables with LED Lighting and Village Buildings.
EVENT ORNAMENT: Fontanini 2020 Event Ornament 20-57018 4.25 Inch Nativity Scroll with Holy Family and complete verse "Then the angel said to them, "Do not be afraid, for behold, I bring you good tidings of great joy which will be to all people. For there's born to you this day in the city of David a Savior, who is Christ the Lord." Luke 2:10-1 2
Fontanini 2020 Limited Edition 5 Inch Young Shepherd Ari 57116
New for 2020 in the 5" Fontanini: Antonia, Villager 59809; Zacchaeus, Tax Collector 54116; Jedediah, Pig Keeper 54115 and reintroductions of Dionysius, Wine Maker 59810; Felix, Storyteller 72690 and Zofia, Fruit Merchant 54053
New for 2020 in the 7-1/2" Fontanini is Sarah, Girl with Goat 52798 along with new King's Tent 50791; Bethlehem Inn 50790 and town Well 50868
New for 2020 in the 12" Fontanini is Miriam, Shepherdess 52929
OPEN HOUSE: Visit MOSACK'S on Saturday, November 7, 2020 for our annual Fontanini Open House. See the new 2020 Fontanini Nativity Sets, New Fontanini Stables, New Fontanini Figurines, New Fontanini Christmas Ornaments, New Fontanini Glitterdomes, Fontanini Angels and other New Fontanini Giftware. Our Fontanini selection is quite extensive. Enter to WIN a Fontanini Nativity Set while you are shopping at our fine store!.
BUILD YOUR OWN FAMILY FONTANINI NATIVITY Step by Step Guide: 1. Choose a Fontanini Holy Family 2. Pick a Stable 3. Add Fontanini Figures to your Fontanini Nativity Collection Mosack's has, in stock, the full line of Fontanini Nativities, Fontanini Glitter Domes, Fontanini Christmas Ornaments, Fontanini Angels, and Fontanini Giftware by Roman, Inc. Our Fontanini selection is quite extensive.
Fontanini Nativities available in the following sizes: 3-1/2", 5", 7-1/2", 12", 18", 20" and larger.
FREE SHIPPING ON ANY ORDER OF $100 OR MORE.
These collectibles are created in a small village in Tuscany, Italy. The creators have been working on these intricate figurines for more than four generations, with the help of family members and others who live in the village. Today, Emanuele, Allesandro, Luca, Marco and Stefano Fontanini follow in the footsteps of their fathers, grandfathers and great-grandfather in detail and workmanship.

MOSACK'S Christian Gifts & Books is blessed with a visit from one of the Fontanini cousins every four years. Marco Fontanini (pictured on top left of color picture) has visited our store twice, Stefano has toured at our store once and Emanuele visited us the third time on December 4, 2019. When they visit us they introduce a new collectible exclusive to their visit and they autograph collectibles from customers who come from all over Northeast Ohio. Please join our mailing list and we will remind you when another Fontanini cousin schedules a special appearance to MOSACK'S.
A tradition like no other
The process for making Fontanini collectibles is detailed and intricate, with very strict attention to detail. Before any piece is introduced into the collection, a team of researchers ensures that the pieces are historically correct.
Each piece is crafted through a rigorous process: a sculptor begins the initial piece and upon final approval, a smaller mold is made. Once the mold has been produced, several people contribute to hand paint each individual piece.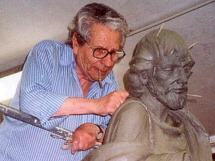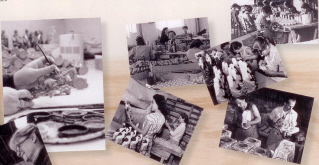 Master Sculptor: Elio Simonetti
Handcrafting is still an important part of the manufacturing process as total automation would compromise the quality and accuracy of the product. The figurines are made from polymer and resin, which is resistant to scratches and breakage.
Because of the process of making the pieces and the high attention to detail, all Fontanini pieces are heirloom quality and considered to be one of the most respected sets made for the Christmas season. The nativity sets are available in many sizes from very small to life size.
MOSACK'S sells a variety of Fontanini figures for the Italian Nativity and Villiages. The Holy Family has several product lines sold in 3.5, 5, 7-1/2, 12, 18, 20, 27, 50 and 70-inch measurements. MOSACK'S also sells an impressive line of Fontanini Stables, Inns and Buildings for a nativity village. Village Buildings are available in 5 and 7-1/2-inch measurements. Stables are available in 3.5", 5", 7.5", 12" measurements. The 2-1/2 inch figurines are in self-contained Nativity scenes and ornaments.
Our retail store in Mentor, OH, has a whole display space dedicated year-round to the Fontanini collectibles. Now you can shop online for a variety of Fontanini merchandise to complement your collection. You will find Bethlehem Village scenes, Life of Christ series, musical figurines, crucifixes, Glitterdomes®, ornaments and gift ware.
If you do not see a particular piece of Fontanini collectible, please contact us and we will special order that piece and let you know when it arrives, or ship it to you.