Precious Moments
MOSACK'S offers more than 250 Precious Moments figurines from world-renowned artist Sam Butcher. These adorable and highly-prized figurines freeze time, capture a moment and celebrate the little gifts that life continues to grant us.

MOSACK'S carries figurines with a Christian theme, but can order anything in the Precious Moments line. We also offer a wide variety of figurines that are retired, meaning they are out of circulation to general public. If you do not see a particular Precious Moments figurine in our online store, please contact us and we will arrange for a special order.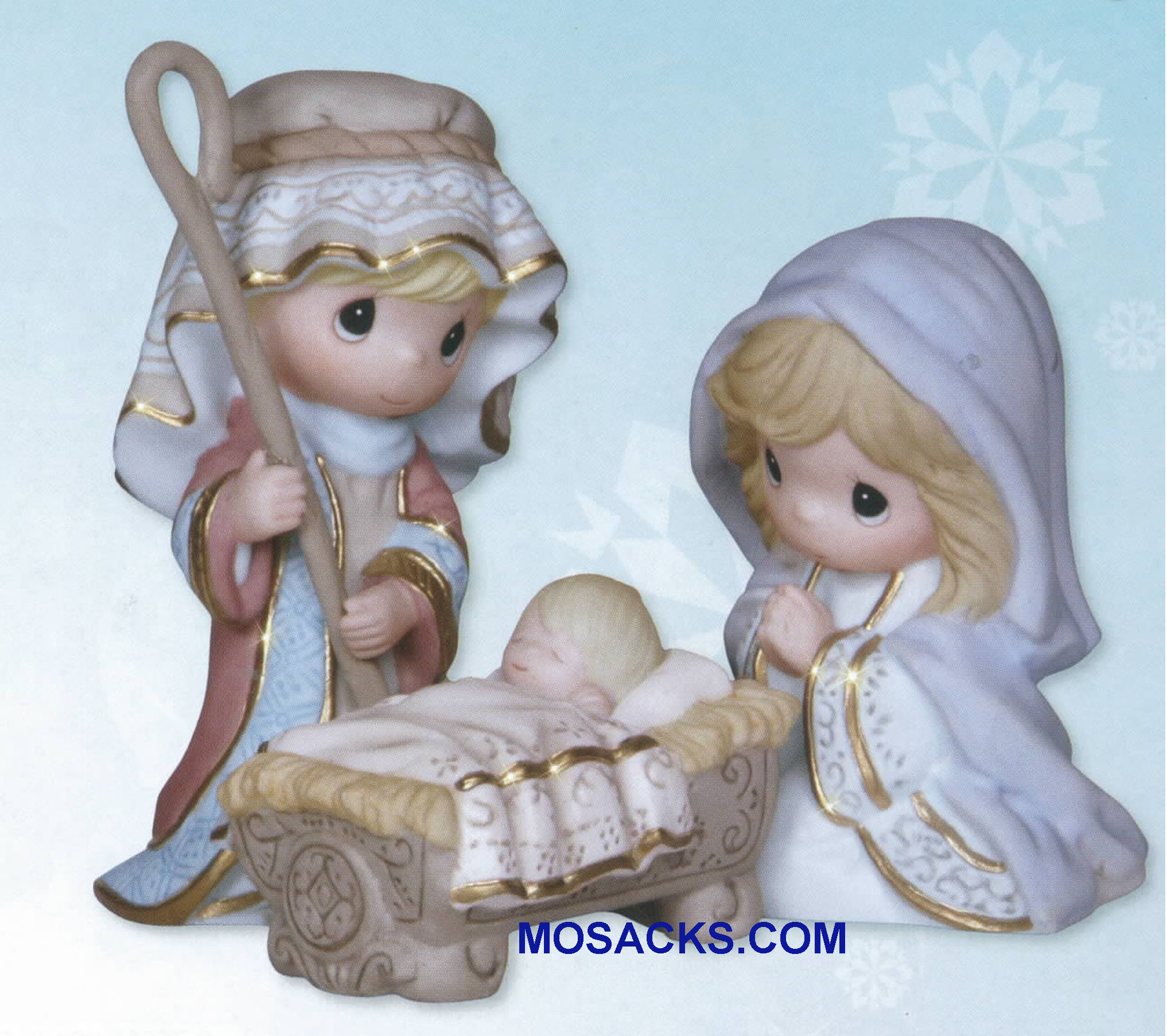 About Sam Butcher
Though he is one of America's most beloved artists, Sam Butcher has never forgotten his humble beginnings. He began his career as a "chalk board minister," using illustrations to teach young children about God.
With a strong spiritual commitment, Sam accepted a job as an artist at the International Child Evangelism Fellowship in Grand Rapids, Michigan. For 10 years, his work was seen by millions of viewers on the program "Tree Top House."
In 1974, Sam partnered with a friend to stat the Johnathan & David inspirational greeting card business which featured the teardrop-eyed children he had been drawing for family and friends. He called them "Precious Moments" because they spread love, caring and sharing in everyday situations.
The card company was the first step toward professional success for the artist and his Precious Moments illustrations. In 1979, Enesco Corporation transformed the artwork into porcelain bisque figurines, which become a phenomenon in the collectibles industry.
Sam has also received many accolade for his artistic achievements. In 1988, he was presented with a Special Recognition Award from the National Association of Limited Edition Dealers (NALED). In 1992 and 1996, Sam was named "Artist of the Year" by NALED.
In 1989, Sam began what he calls his life's work -- the Precious Moments Chapel located on hundreds of acres of rolling hills and farmland in Carthage, Missouri. The Chapel, featuring a Precious Moments version of Michelangelo's "Creation" along with many other drawings, statues, fountains, wedding chapel and attractions, draws more than one million visitors each year.
Sam reflects on his life's work: and the 30-year Anniversary of Precious Moments: "Thirty years ago, I never could have imagined the effect a few drawings would have on so many individuals around the world. I am overwhelmed and humbled by where we are today, but at the same time, I am excited to know the journey has only just begun."

"Since coming home to Precious Moments, I believe we have all experienced renewed creativity and passion for the collection. People are re-discovering their love for Precious Moments. I believe it is our simple message of faith, family and love that continues to draw people to our figurines."
"Throughout our existence, our core values have never wavered. We will continue to instill joy, as well as comfort, as we mark the moments of life that make us who we are. I am so glad we can celebrate this anniversary with you, and I hope you share our excitement over what has been accomplished and what the future holds."